FDA has granted Orphan Drug Designation to Concert Pharmaceutical's next generation CFTR potentiator drug candidate CTP-656.
Potentiators are drugs that boost the opening of the chloride channel in the surface of the cell in order to allow chloride and sodium salts to move in and out of the cell.
CTP-656 is a deuterium-modified version of the potentiator ivacaftor (Kalydeco®) marketed by Vertex Pharmaceuticals. It is being developed for the treatment of cystic fibrosis, as a novel CFTR potentiator with more stability based on the company's DCE Platform®  that would offer next generation, once-daily dosing instead of the present twice daily dosing system.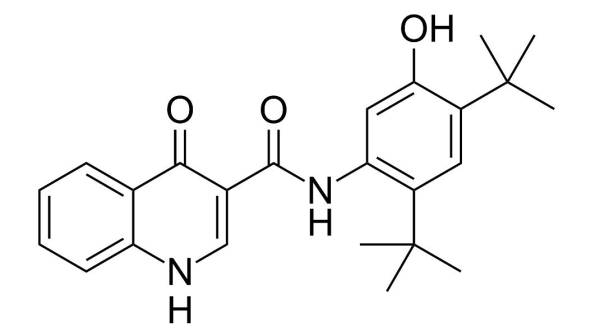 ivacaftor 
The Orphan Drug Designation came just days after Concert released the further details about the development plan related to the drug CTP-656 in U.S and Europe.
The company initiated a Phase II clinical study for evaluating the drug candidate in cystic fibrosis patients with gating mutations. The topline results from the Phase II trial are anticipated by the end of 2017. Concert is planning to initiate an open-label Phase II trial in Europe in the second quarter of 2017.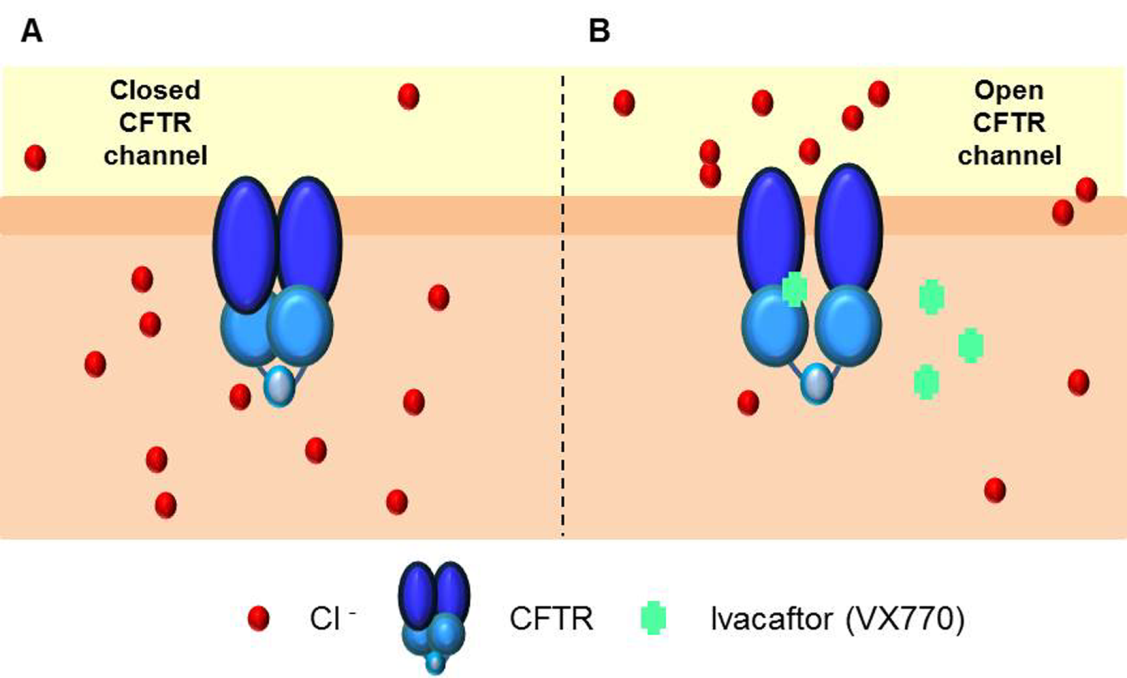 Mechanism of action of Ivacaftor (credit: Intochopen.com)
The novel drug candidate encodes for a protein CFTR (cystic fibrosis transmembrane conductance regulator) which is associated with the regulation of sweat, mucus clearance and digestion components. The company is further planning to develop more effective combinations by partnering with other "potentially complementary CFTR modulators" for the treatment of different types of mutation including homozygous F508de.
Cystic fibrosis is a life-threatening, hereditary genetic disorder not only affecting lungs, but also the pancreas, liver, kidneys, and intestine. Estimation of Cystic Fibrosis Foundation suggests approximately 70,000 people worldwide have cystic fibrosis. Till date, there is no cure for the disease.
Mostly the treatment includes managing the symptoms related to cystic fibrosis but some approved treatments available in the market with specific CFTR mutations are Vertex's Kalydeco (ivacaftor) and Orkambi (lumacaftor/ivacaftor).
DCE Platform® approaches to modify the already approved drugs with deuterium substitution, which according to the company has the potential to boost clinical safety, tolerability or efficacy. The company is working with this approach in a wide range of pipeline of treatments including cystic fibrosis, central nervous systems (CNS) disorders, autoimmune and inflammatory diseases.
The company has a record of partnerships with other companies such as Jazz Pharmaceuticals and Celgene to develop deuterium-modified versions of Xyrem and Otezla respectively. Other drugs such as Incyte's Jakafi is modified without partnering with the company.
Featured Image Credit: Bigstockphoto