Digital revolution is sharply molding the way consumers look out and buy goods in the market. Now it is not confined to clothing brands, food item shopping or travel booking but touches all spheres of life including medication and healthcare services.
Consumer internet has broadened many times in a couple of years not only in developed nations but also in developing countries like India. The advent of inexpensive nationwide internet network in India is putting a larger chunk of the population in digital revolution beneficiaries group, who are opening up to consumer internet facilities for their health.

Consumer healthcare company, Portea Medical held by HealthVista India has fetched $26 million in a Series C funding round led by Sabre Partners and Manipal Group's MEMG CDC fund.
Portea offers a wide range of healthcare services via its online platform. It includes primary care, chronic disease management, elder care and post-operative care. Services offered include physiotherapy, doctor consultations, specialty pharmacy, diabetic care, new mother-baby care, overall wellness and other teleconsultation. Currently, the company has collaborated with more than 50 leading hospitals, pharma and insurance companies in India.
"With this funding round, we will add more depth to our services and consolidate our position as a trusted port-of-call for every healthcare need that an individual and his/her family members may have outside of hospital care," said Meena Ganesh, MD, and CEO, Portea Medical.
Indian consumer internet is making big room to provide cost-affordable, timely healthcare services and facilities in even the remotest rural areas of the country. Startups are undoubtedly understanding the trend and walking ahead with many investors convinced about this market behavior and ready to pour millions into these startups.
Startups like Practo, Portea Medical, Netmeds, 1mg are now some known big names in the consumer internet industry providing online healthcare and pharma platform.
Out of hundreds of startups that bagged huge funding this year, a liberal amount of consumer internet healthcare and pharma startups can also be seen apparently among them.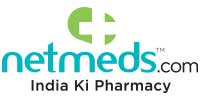 Chennai-based online pharmacy, Netmeds has raised $14 million in October from Cambodian investment holding company, Tanncam and venture firm Sistema Asia Fund.
Cricketing star Sachin Tendulkar, Indian badminton player P.V Sindhu, and P. Gopichand backed Hyderabad-based healthcare service startup, Call Health raised $6.2 million. The company was founded in 2013 by Sandhya Raju.
---
---
Consumer internet-based startups including Bangalore-based Mfine and Delhi-based 3Hcare.in also raised fund in September. Health and wellness platform, Curefit has raised $25 million from Accel Partners, IDG Ventures, Kalaari Capital,  UC-RNT fund.

Kolkata-based healthcare discovery and booking platform, Healthbuds received an undisclosed amount in seed funding from Arun Patodia and Bharat Kedia.

Health-tech startup, GrowFit uses artificial intelligence to provide customized diet plans and nutrition advice, helping people manage their weight and stay fit by eating healthy. It raised $4.5 million in Series A funding from  Manipal Group's MEMG, SAR Group and The Grover Trust.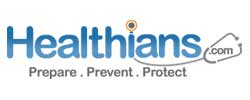 In May, Delhi-based Healthians raised an undisclosed sum from Yuvraj Singh led YouWeCan Ventures, Asuka Holdings, Beenext, Beenos, M&S Partners. The startup provides online diagnostic services to customers including full body checkup, diabetes checkup, advanced body checkup and much more.

Artificial intelligence based health content platform Healthmir raised undisclosed amount from angel investor Nimit Panigrahi.  Online pharmacy startup, SastaSundar raised $5 million from Japanese Rohto Pharmaceuticals. Bangalore-based online pharmacy startup, Myra raised undisclosed amount from Times Internet and Matrix Partners in April.
The amalgamation of mobile technology and internet facility is accelerating the healthcare sector, making it more consumers friendly. The rise of various healthcare apps is making the people more attentive towards their health and fitness goals and bridging the gap between the doctor and patients.
Various healthcare applications help patients to monitor their health conditions anytime anywhere and share it with the doctors in real time for advice. Konsult App raised $500K from a group of investors. The mobile-based app developed by the company helps patients connect with doctors in real time.
Gurgaon based online pathology and diagnostic startup Klinic App raised seed funding from Om Chaudhry (CEO, Fire Capital) in March. First aid care mobile app Blood n Care raised $4K from Facebook FBStart in February.
Healthcare related content platform Sepalika provides research-based information on diet, supplements and lifestyle effects to customers. It raised $750K from Accel Partners in April.

Gurgaon-based Credihealth providing online medical assistance raised $1.5 million from Tolaram Inc and Mountain Pine Capital. The startup provides information to the consumers on various ailments, treatment, doctors, post-treatment care and more.

Delhi-based Mydermacy offers customers solution for their hair and skin problems. It allows the users to share pictures with dermatologists for personalized advice and recommendations. It received an undisclosed amount from Chinese investors Cyber Carrier.
Consumer internet startups like QorQl, Celes Care, Juno Clinic, Medinfi, MobiDent, Zoctr, Click2Clinic also received decent fundings from investors this year to bring efficient healthcare solutions to the patients and consumers via internet.
Wearable medical devices and technologies, healthcare app, telemedicine and many other burgeoning mobile technologies are rapidly reshaping health-related infrastructure in the country. The burgeoning internet facility is making it possible to instantly access health information, diagnosis, advice, consultations, treatment plans for rapid and better healthcare management and services.
This year, the US FDA approved the first telehealth service, Nucleus Cochlear Implant System to remotely implant cochlear implants- an electronic hearing device implanted in the ears.
With improved technology and enhanced privacy protection, the internet will be the next point of care for patients after clinic and hospitals in coming times.
Featured image credit: Bigstockphoto (consumer internet healthcare startups)