Antibiotics are a crucial part of healthcare but their overuse or misuse has led to the generation of deadly antibiotic resistant strains of bacteria- 'super bug'. Development of new powerful antibiotics to kill super bugs is a global concern before the existing 'last resort' treatments stop working.
Indian Biotech Startup- '

Bugworks Research

' in the Mission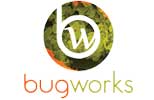 Bangalore based Bugworks Research is a drug discovery start-up present in the University of Agricultural Science campus, Bangalore. The startup aims to develop powerful drugs against the world's deadliest superbugs. The startup was formed in February 2014 by Santanu Datta, V Balasubramanian, and Anand Anandkumar.
The startup is the first company in Asia that received a grant from the Combating Antibiotic Resistant Bacteria Biopharmaceutical Accelerator or CARB-X which is a public-private initiative established last year in July to assist in the global development of powerful antibiotics for superbugs.
Bugworks will initially receive an investment of $2.6 million and could further receive up to $3.6 million based on the fulfillment of the milestones. This is the second round of funding by CARB-X.
Bugworks is exploring drugs to treat deadly pathogens including Enterococcus faecium, causes neonatal meningitis; Staphylococcus aureus, causes respiratory infections; Klebsiella pneumonia, destructs respiratory system; Acinetobacter baumanii, opportunistic pathogens attacks people with the weak immune system; Pseudomonas aeruginosa, causes pneumonia; and Enterobacter, causes urinal infections. Most of the infections occur due to these bacteria.
Bugworks is one of the seven projects that received funding in the CARB-X second round of antibiotic research and development funding. Overall $17.6 million is spent in the second round. The other projects that received funding are:
Achaogen Inc.
Developing new class of antibiotics- LpxC inhibitors to treat Pseudomonas aeruginosa
Received initial investment of up to $3.2 million with potential option payments up to $8.2 million
Antabio SAS
Developing a novel virulence-inhibitor to boost the effectiveness of antibiotics in the treatment of Cystic fibrosis.
Received initial investment of up to $2.8 million with potential option payments up to $6.1 million
Debiopharm International SA
Developing a new class of antibiotics to treat drug-resistant gonorrhea
Received initial investment of up to $2.6 million with potential option payments up to $1.4 million
EligoChem Ltd.
Developing antimicrobial peptides as potent antibiotics to treat drug-resistant Gram-negative bacteria.
Received initial investment of up to $1.5 million with potential option payments up to $3.3 million
Iterum Therapeutics
Developing oral and intravenous formulations of Sulopenem for the treatment of serious drug-resistant infections.
Received investment of up to $1.5 million
VenatoRx Pharmaceuticals
Working to discover a new class of antibiotic that beats resistance caused by beta-lactamase enzymes
Received initial investment of up to $3.4 million with potential option payments up to $6 million
In March 2017, 11 projects- eight in the US and three in the UK received funding in the first CARB-X funding round. The companies which received the grant were Cidara Therapeutics, ContraFect Corporation, Entasis Therapeutics, Forge Therapeutics, Microbiotix, Oppilotech, Proteus IRC, Redx Pharma, Spero Therapeutics, Tetraphase Pharmaceuticals, Visterra. Overall $48 million was spent in the first round.
CARB-X and Antibiotics Development
CARB-X is a global public-private partnership led by Boston University, funded by Biomedical Advanced Research and Development Authority  (BARDA) and Wellcome Trust and supported by National Institute of Allergy and Infectious Diseases (NIAID), part of National Institutes of Health (NIH). It will support early-stage research and development of antibacterials against world's deadliest superbugs. CARB-X will invest up to $455 million from 2017-2021 to accelerate the development of potential antibiotics. The latest funding granted is part of this $455 million commitment.
Other partners of CARB-X include the Broad Institute of Harvard and MIT, MassBio, the California Life Sciences Institute and RTI International.
"CARB-X is a bold new approach to developing life-saving treatments for antibiotic-resistant infections. By accelerating promising research, it is our hope that we can speed up the delivery of new effective antibacterials, vaccines, devices and rapid diagnostics to patients who need them," said Kevin Outterson, Executive Director of CARB-X in a previous statement. "The projects in the new Powered by CARB-X portfolio are in the early stages of research, and there is always a high risk of failure. But if successful, these projects hold exciting potential in the fight against the deadliest antibiotic-resistant bacteria."
Currently, drug-resistant infections kill 700,000 people globally, and the number would rise significantly if this situation is not tackled properly. CARB-X is an initiative to refill the antibiotics pipeline with safe and effective drugs.
BARDA's Director Rick Bright, said, "The support announced will help speed development of new antibacterial products to treat patients with serious, life-threatening infections to enhance domestic health security and global preparedness. We are committed to revitalizing the antibacterial pipeline through a combination of incentives; today's announcement is another example of our commitment to promote and accelerate medical countermeasure innovation through novel public-private partnerships like CARB-X."
Featured image credit: Bugworks Research (Bugworks carbx grant)