Last year around this time, the leading hepatitis C virus company, Gilead Sciences' Epclusa received FDA approval to treat all major forms of hepatitis C (genotypes 1-6) in 12 weeks.
Now, AbbVie's Mavyret® (glecaprevir and pibrentasvir) got approval to treat adults with chronic hepatitis C virus (HCV) genotypes 1-6 without cirrhosis (liver disease) or with mild cirrhosis in a shorter period of 8 weeks.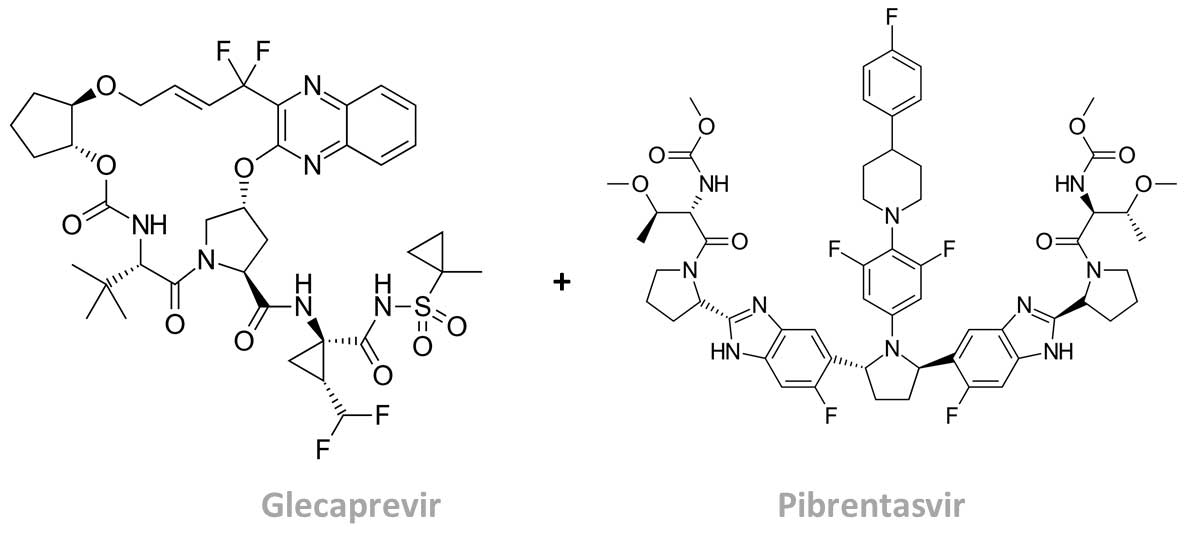 Next Generation Direct Acting Antiviral- Mavyret®
The current duration of standard HCV treatment is 12 weeks or more, Mavyret is the first treatment of eight weeks duration approved for all major forms of HCV in adult patients without cirrhosis who have not been previously treated.  Patients with moderate to severe kidney disease and those who are on dialysis are also eligible for the treatment.
---
Also Read Advances in Hepatitis C Drug development: An Industrial Update
---
About 2,300 adults with genotype 1, 2, 3, 4, 5 or 6 HCV infection without cirrhosis or with mild cirrhosis were involved in the clinical studies. 92 to 100 percent patients receiving Mavyret for 8, 12 or 16 weeks duration showed no sign of the virus in their blood 12 weeks after finishing the treatment, suggesting the patients were cured.
Earlier, Mavyret was approved to treat hepatitis C patients with genotype 1 infection. The treatment of HCV evolved rapidly after the introduction of the new class of medicines called direct acting antivirals (DAAs) in 2013. Drugs like Gilead's Sovaldi (sofosbuvir), Harvoni (ledipasvir/sofosbuvir) were among the top selling hepatitis C drugs with about 99 percent cure rates in the real world population.
Apart from providing a shorter (8 weeks) treatment option to the patients with any form of hepatitis C, Mavyret also comes as an alternative to those whose treatment failed with DAAs at a lower cost than Gilead's drug Vosevi.
Mavyret's list price is only $13,200 for four weeks treatment which is pretty less than the Gilead's latest hepatitis C drugs- Epclusa® and Vosevi® – about $25,000 each for four weeks treatment. Here the shorter treatment duration will also play a big factor in the affordability of Mavyret.
Johnson & Johnson, Merck, Bristol-Myers Squibb are some other big names who are in the hepatitis C drug research competition.
Among the six different types of hepatitis C genotypes, nearly 75 percent of Americans with HCV have genotype 1; 20-25 percent has genotypes 2 or 3; and a small number of patients are infected with genotypes 4, 5 or 6.
"This approval provides a shorter treatment duration for many patients, and also a treatment option for certain patients with genotype 1 infection, the most common HCV genotype in the United States, who were not successfully treated with other direct-acting antiviral treatments in the past," said Edward Cox, M.D., director of the Office of Antimicrobial Products in the FDA's Center for Drug Evaluation and Research.
Featured image credit: Bigstockphoto (AbbVie Mavyret fda approval)