India is expected to have over 17.3 lakh new cases of cancer of which more than 8.8 lakh are likely to die due to the disease by 2020, says the Indian Council of Medical Research (ICMR).
Most patients visit hospitals for diagnosis or treatment when the disease has spread or at an advanced stage. Only 12.5% of cancer patients visit hospitals at an early recoverable stage.
The requirement of more advanced technologies in cancer research and development is apparent. Many Indian cancer startups are rapidly involving innovative technologies including artificial intelligence, machine learning to contribute to putting down the deadly disease on the leash.
Here are the 21 cancer startups in India that are doing significant work towards the treatment and diagnosis of cancer.
Niramai

– AI Based Breast Cancer Screening Solution

Location: Bangalore, Karnataka
Founded: 2016
Founder: Geetha Manjunath (CEO), Nidhi Mathur
Funding: Pi Ventures, Ankur Capital, Axilor Ventures, 500 Startups, Binny Bansal
Cancer Target: Niramai is an Artificial Intelligence-based novel breast cancer screening solutions startup. Big data analytics, machine learning, and artificial intelligence are used over thermography images to develop low cost, reliable, early and accurate breast cancer screening.
---
Niramai full-profile is now available. Visit here.
---
Niramai cancer screening solution is a thermal analytics-based pain-free breast cancer solution for early-stage breast cancer detection. The portable, light and small screening device utilize big data analytics, artificial intelligence and machine learning for reliable, early and accurate breast cancer screening than the traditional diagnostic methods and can, therefore, improve survival rates. The automated non-contact, painless, radiation-free Niramai screening device detects tumors 5 times smaller than what a clinical exam can detect.
Collaborations: Dr. H V Ram Prakash, Senior Radiologist, and Expert Thermographer; Dr. Kiran Mazumdar Shaw, Chairperson, and MD Biocon Ltd.
---
Invictus Oncology

– Supramolecular Oncology Therapeutics Leader

Founded: 2012

Founders: Shiladitya Sengupta, Raghunath Mashelkar

Funding: Aarin Capital, Navam Capital, Ratan Tata

Cancer Target: Invictus Oncology is committed to discovering innovative therapies via multidisciplinary approach towards cancer care. Invictus has involved in the development of platinum II-based anti-cancer supra-molecular therapeutics for the global market.
---
Invictus full-profile is now available. Visit here.
---
Its portfolio contains novel platinum analog that is designed to reduce the side effects of platinum-based drugs which are still given as a first-line treatment for major cancer; antibody-drug conjugates, cytotoxic ligand-targeted molecules and ligand-drug conjugates (LDC).
Collaborations: Nonprofit institute-India Innovation Research Center (IIRC)
---
---
Perfint Healthcare

– Robotic Device for Guided Cancer Tumor Detection and Removal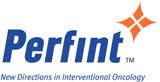 Location: Chennai, Tamil Nadu
Founded: 2005
Founders: Nandakumar S (CEO), Guruswamy K, Puhazhendi K
Funding: Accel Partners, IDG Ventures India, Norwest Venture Partners
Cancer Target: Perfint's MAXIO is a USFDA approved the robotic device. It assists physicians to visualize and plan a patient-specific treatment procedure, such as tumor ablation. It also guides them to minimize the remaining tumor and recurrence by minimally invasive procedures.
MAXIO is intended to help reduce needle manipulations, repeat punctures and repeat scans during such complex procedures.
---
Use Medgenera-Search Engine to know more about the innovative Indian healthcare companies. Search here.
---
The other device ROBIO assists with fast and accurate tumor targeting and tool placement in abdominal and thoracic areas, including biopsy, FNAC, pain management, drainage and tumor ablation.
It helps reduce the number of needle punctures, check scans, procedure time, patient pain and radiation exposure. The company has sold over 100 devices globally since 2008.
---
AIndra Systems

– AI Based Computer Vision for Cervical Cancer Screening
Location: Bangalore, Karnataka
Founded: 2012
Founders: Mr. Adarsh Natarajan (CEO), Abhishek Mishra
Funding: Villgro Innovations Foundation, Indo-US Science and Technology Forum, BIRAC, Millennium Alliance,
Cancer Target: This company has the motivation of devising products based on artificial intelligence particularly in the area of computer vision. AIndra sets its sight to develop innovative device at an affordable cost to address cervical cancer with its expertise in artificial intelligence that can assist screening and detection of cervical cancer in women.
---
Aindra full-profile is now available. Visit here.
---
The AIndra device depends on Pap smear test which is observed in a digital microscope having an onboard computing unit which classifies the sample as either normal or abnormal and transferred to a pathologist to confirm the results. The reply given by the pathologist is automatically learned by the device to build a database.
Collaborations: Indo-US Science and Technology Forum, Taipan Enterprises, IIT, Madras, IIT, Mandi, Villgro
---
UE Lifesciences

: Portable Breast Cancer Diagnostics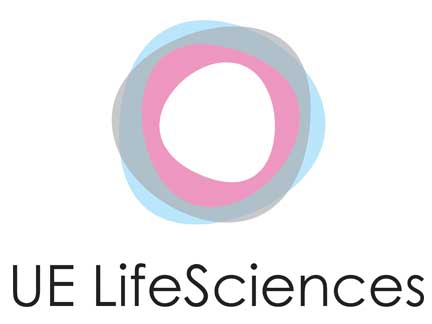 Location: Mumbai, Maharashtra
Founded: 2009
Founders: Mr. Mihir Shah (CEO), Matt Campisi
Funding:  Aarin Capital, Unitus Seed Fund, Kiran-Mazumdar Shaw, Mohandas Pai (Manipal Institute)
Cancer Target: The company devised a palm-sized, handheld breast cancer screening device for early detection of breast cancer across rural and urban India. Delay in early diagnosis and lack of preventive breast cancer diagnosis are the major reasons for rising mortality rate of women due to breast cancer in India.
---
UE Lifesciences full-profile is now available. Visit here.
---
UE LifeSciences' NoTouchBreastScan™ is an innovative breast cancer screening diagnostics which is approved by the USFDA for the contact-less and radiation-free breast examination. It is now commercially available in more than 5 countries. Another product iBE™ (Intelligent Breast Exam) is currently under development.
---
Swagene

– Molecular Diagnostics for Rare Cancers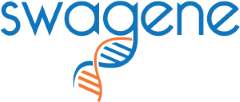 Location: Chennai, Tamil Nadu
Founded: 2014
Founders: Dr. Sooraj Ratnakumar, Vani KM
Funding: Not Known
Cancer Target: This company is driven by the motivation to develop personalized medicine for precise identification of three rare cancers viz. Ewing's sarcoma, rhabdomyosarcoma and synovial sarcoma. Swagene proceeds to analyze the genetic constitution of the individual and advising treatment to the patient accordingly.
---
Swagene full-profile is now available. Visit here.
---
Swagene is accelerated towards the development of molecular diagnostics and has developed tests for accurately diagnosing sarcomas (Ewing's sarcoma, rhabdomyosarcoma, synovial sarcoma) and blood cancers to bring change in the existing diagnostics for early cancer detection and to improve survival rates.
---
Mitra Biotech

– Translating Biology for Cancer Diagnostics
Location: Bangalore, Karnataka
Founded: 2009
Founders: Dr. Mallik Sunderram (CEO), Dr. Pradip K. Majumdar
Funding: Accel Ventures, KITVEN Fund, Sands Capital Ventures, Tata Capital, Sequoia Capital, RA Capital management
Cancer Target: Originally an academic spinoff of Massachusetts Institute of Technology and Harvard University and later established in India in 2009, Mitra Biotech is a translational biology company primarily working towards making cost-efficient personalized cancer care and drug development utilizing their proprietary technologies. 
---
Mitra Biotech full-profile is now available. Visit here.
---
CANScript™ a superior multi-dimensional platform which allows the assays to be carried out in patient's own tumor recreated in the microenvironment thereby ensuring high specificity. Thus helps in the optimization of the right drug candidates from pre-clinical to clinical stage. It also helps in identifying the mechanistic pathways/ mutation for rational drug development. CANScript™ was launched in India in 2012 and later in the U.S. in 2014. Mitra also has human tumor xenograft (HTX) mouse models for various solid cancers (CANScript™ HTX models). This company have a repository of more than 600 annotated refractory tumors and is involved in anticancer drug development.
Collaborations: Mazumdar-Shaw Cancer Centre (MSCC), Tata Memorial Hospital, Kidwai Memorial Center, Cancer Treatment Centers of America, Global hospitals and HCG Cancer Network Centers
---
Navya Network

– Online Platform For Cancer Patients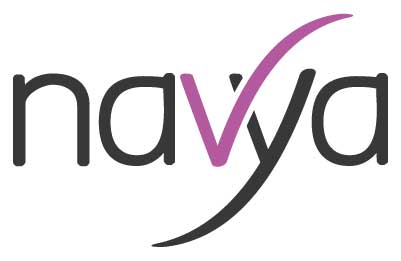 Location: Bangalore, Karnataka
Founded: 2010
Founder: Gitika Srivastava
Funding: Paul Perry (Firefly Network), Gautam Shewakramani (AudioCompass)
Cancer Target: Navya Network provides an affordable consultation facility for the patients and their families with renowned oncologists from Tata Medical Centre online. It has developed a medical decision support system to make expert treatment decisions for complex medical conditions.
Navya's products Guidelines Engine™, Evidence Engine™, Experience Engine™ 'allows a given unique patient to be matched against decision criteria of global guidelines.'
Collaborations: Tata Memorial Center, Mumbai, National Cancer Grid, Tata Trusts, National Institute of Health, Dr. Reddy's Indian Breast Cancer Resource (IBCR), Harvard Business School
---
Make your personal collection of the favorite healthcare companies. Try here.
---
Panacea Medical Technologies

– Exploring the Radiotherapy and Radiology Space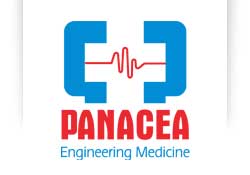 Location: Bangalore, Karnataka
Founded: 1999
Founder: G.V. Subrahmanyam
Funding: New Enterprise Associates
Cancer Target: Radiology machines are extremely expensive, so it is not available in enough hospitals to treat cancer patients. Panacea is working towards making this technology affordable for hospitals.
Since 2010, the company has set machines in about 55 Indian hospitals. Panacea's first radiation device was based on brachytherapy which is an invasive radiation therapy for treating cancer.
Panacea's Bhabhatron is a revolutionary Gamma Beam therapy that offers precisely targeted radiation therapy.
Collaborations: Bhaba Atomic Research Centre (BARC)
---
OncoStem Diagnostics

– Innovative Multimarker Prognostic & Predictive Tests for Personalized Cancer Treatment
Location: Bangalore, Karnataka
Founded: 2011
Founder: Dr. Manjiri Bakre
Funding: Artiman Ventures, Kiran Majumdar Shaw
Cancer Target: The company is focused towards development of innovative 'multimarker prognostic and predictive tests' to assist in the personalized treatment of the patients. It will assist in the identification of patterns of recurrence of various cancers. The product, CanAssist-Breast is under development for the prediction of recurrence risk in patients and Hormone Receptor Positive Breast Cancer. Some other oral, lung and colorectal cancer tests are also under development.
---
OncoStem full-profile is now available. Visit here.
---
Genomics-Based Cancer Diagnostics Services & Startups
Genetic testing is evolving as an advanced option to prevent, delay and early detection of cancers in an individual. It is a powerful medical option to identify and understand the changes in the genes or proteins of the body that can affect the health of an individual in the future.
Genetic testing involves sequencing of the DNA that helps to read the genetic code of a person to decode the whole information present in it. Genomic sequencing solves the dual purpose of taking care of patients with a disease and the prevention of disease in healthy people. Various personal and cancer genomics startup are also shaping up in India to reduce cancer burden on healthcare and economy.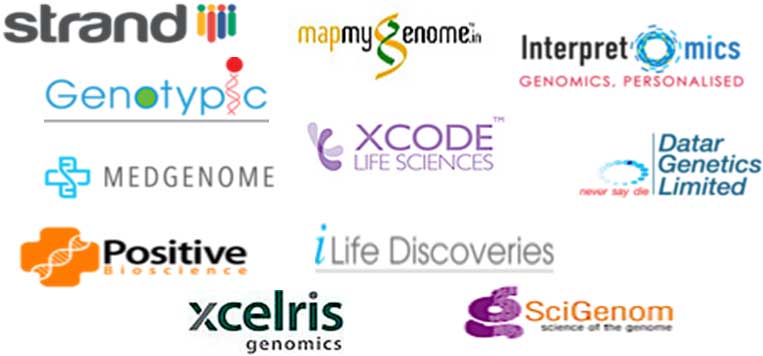 Currently, genetic testing in healthcare is in the budding stage in India. Mapmygenome (Hyderabad), Positive Bioscience (Mumbai, Maharashtra), Medgenome (Bangalore, Karnataka), Xcode Lifesciences (Nungambakkam, Tamil Nadu), iLife Discoveries (Gurgaon, Haryana), Datar Genetics Limited (Nashik, Maharashtra), SciGenom Labs (Cochin, Kerela), Xcelris Genomics (Ahmedabad, Gujarat), Genotypic (Bangalore, Karnataka), Strand Lifesciences (Bangalore, Karnataka), InterpretOmics (Bangalore, Karnataka) are some significant cancer genomics startups in India.
---
Browse the full collection of the Cancer Research Startups in India. Click here.
---
Featured image credit: Bigstockphoto (cancer startups India 2017)